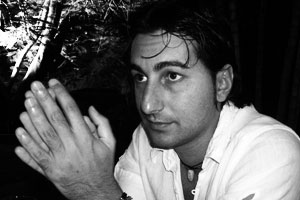 Arch. Enrico Raimondi graduated with a degree in Architecture from Politecnico di Milano, Italy. As a newly graduated, he won a prestigious architectural tender for the renovation of the Oldrini Square in Sesto San Giovanni, Milano.
In his 15 years of experience he has collaborated with various architectural offices in Milan, Italy, where he has overseen residential and commercial developments.
Arch. Raimondi came to St. Lucia in 2006, invited to assume the position of the Project Architect for a real estate development in Rodney Bay, St. Lucia.
In 2008, upon successful completion of this project, interested to provide a 5 star architectural services, Arch. Raimondi announced the commencement of operation of RAICO Architecture & Designs Ltd.
Due to his course of schooling and work experience, he is able and is pursuing the idea to design unique architecture, offering the clients to have the best of both worlds; European schooled and trained architect, working in an environment where the beautiful nature is a role model.